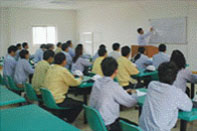 We started to produce the satellite receiver Starter Motor, D.C. Motor, Brushless Motor, Magnetic A.C. Generator, A.C. Generators, Electrical Fitting, Motorcycle Parts, Automobile Parts, Bicycle Parts, Light Aircraft Parts (Aviation Parts), Ultralight Aviation Parts, Pneumatic tool, CDI, window power motor, gear for motor starter of motorcycle.
Our goal is to dedicate ourselves to the design and manufacture for high-technology, top quality electrics.
Presently we have over 250 employees and our own R&D team. With production facilities occupying an area of 2,150 square meters, we utilize fully automated equipment, including 45 automated machines and 20 production lines.
Company Profile
Factory / Brotherly Founded In 1990
Employee / Around 250 People
Headquarter / Located in Taipei, Taiwan
Office / Shen Zun City, Guangdong Province in China
Factory / Shang Hai and Guangdong in China
Philosophy
True Service
Quick Response
Skillful Design Staffs
Reasonable Price
Quality Assurance
Quick Delivery